C#/.NET Software Developer (m/f/d)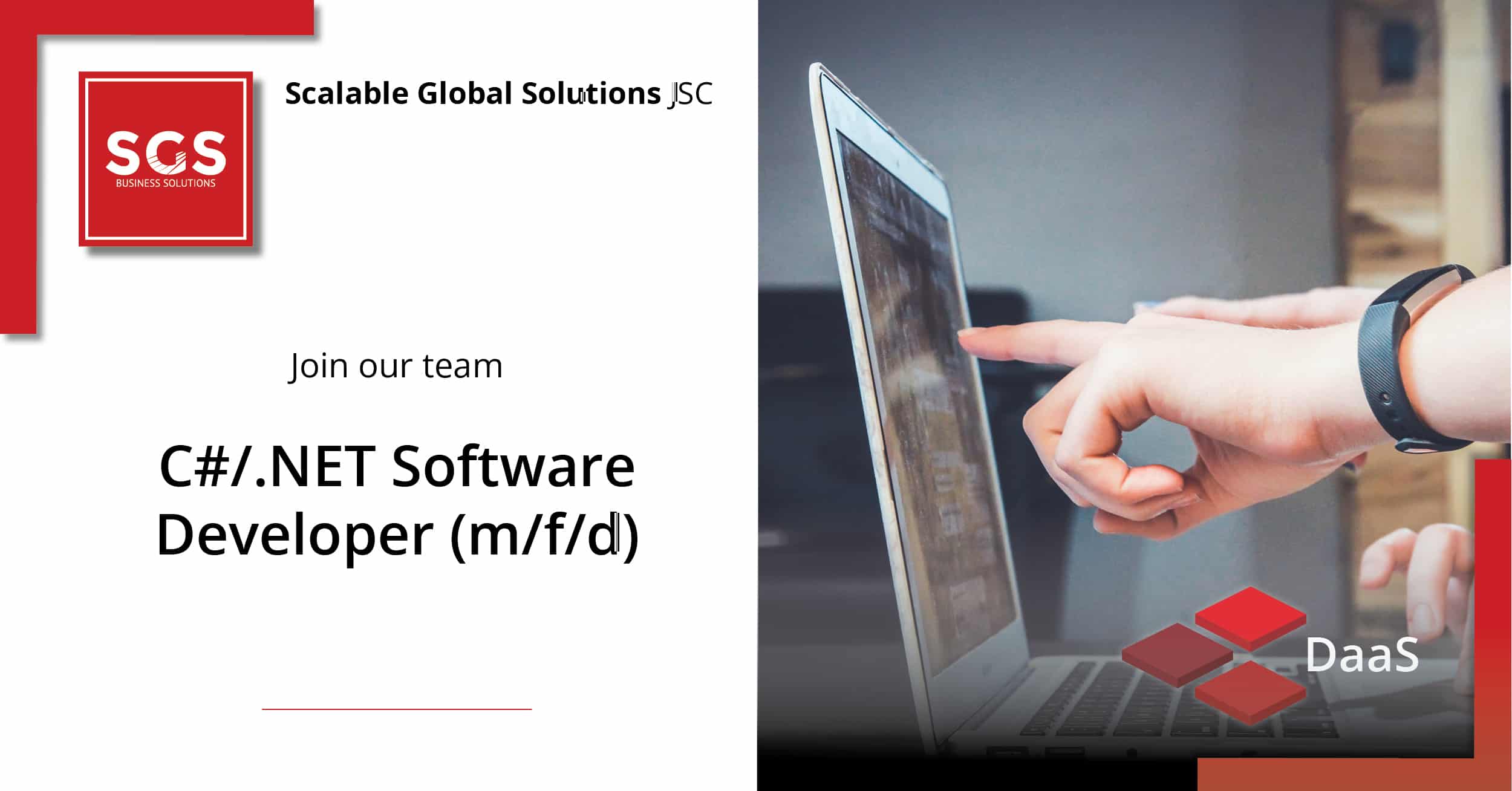 Company overview
Scalable Global Solutions d.d. (SGS) is a Croatian-based company shaping the Future of Work. Thanks to DaaS (Department as a Solution), SGS enables international small and medium-sized companies to select, create, implement, manage, operate and move their local teams and departments into Croatia. SGS is where ambitious and skilled talent finds full-time opportunities for fast-growing and impactful companies across Europe.
We work with a global market leader and innovator of hardware and software solutions for embedded controller software development in the Automotive and Aerospace industries. In 1988, it was founded in Germany, employing over 2,000 dedicated people worldwide who are committed to making embedded controls software development efficient. They are seeking creative and motivated professionals for their Zagreb office. Control prototyping, Hardware-in-the-Loop simulations, and other exciting and technologically cutting-edge product development projects await you.
Position Title
C#/.NET Software Developer (f/m)
Language Skills
English B2/C1
Professional Skills
We are looking for a C#/.NET software developer (f/m) to further develop the automotive bus system support.
ConfigurationDesk is a configuration and code generation tool that enables the automatic implementation of behavioural models and I/O and bus system support for  hardware-in-the-loop (HIL) simulators.
MUST HAVE
Bachelor´s or Master's degree in Computer Science, Engineering, or comparable
Very good knowledge of the C#/.NET programming language or any other high-level language, such as C ++, Java
Good conversational English skills (B2)
NICE TO HAVE (desirable, but not mandatory, any of this is a benefit, the more the better)
Experience in software engineering, for example, UML, OOA, OOD
Experience in the development of software for real-time systems or embedded systems
Experience with MATLAB® / Simulink®
Experience with Web (Javascript, Typescript, CSS, HTML5)
German language skills (is a plus)
Education (min)
Bachelor´s or Master's degree in Computer Science, Engineering, or comparable
Willingess to Travel (%)
20%
Sector
Cloud ICT solutions
Contract
Full-time (indefinite)
Role description
Tasks /responsibilities:
Concept, design, implementation, testing, maintenance and documentation of C#/.NET software components
Work according to defined development processes 
Customer support in case of technical problems
Personal characteristics
·         PERSONALITY:
·      Strong analytical and problem-solving skills
·      Independent and reliable way of working
·      Communication and team skills