Senior Hardware-Design / Verification-Engineer SoC (m/f/d)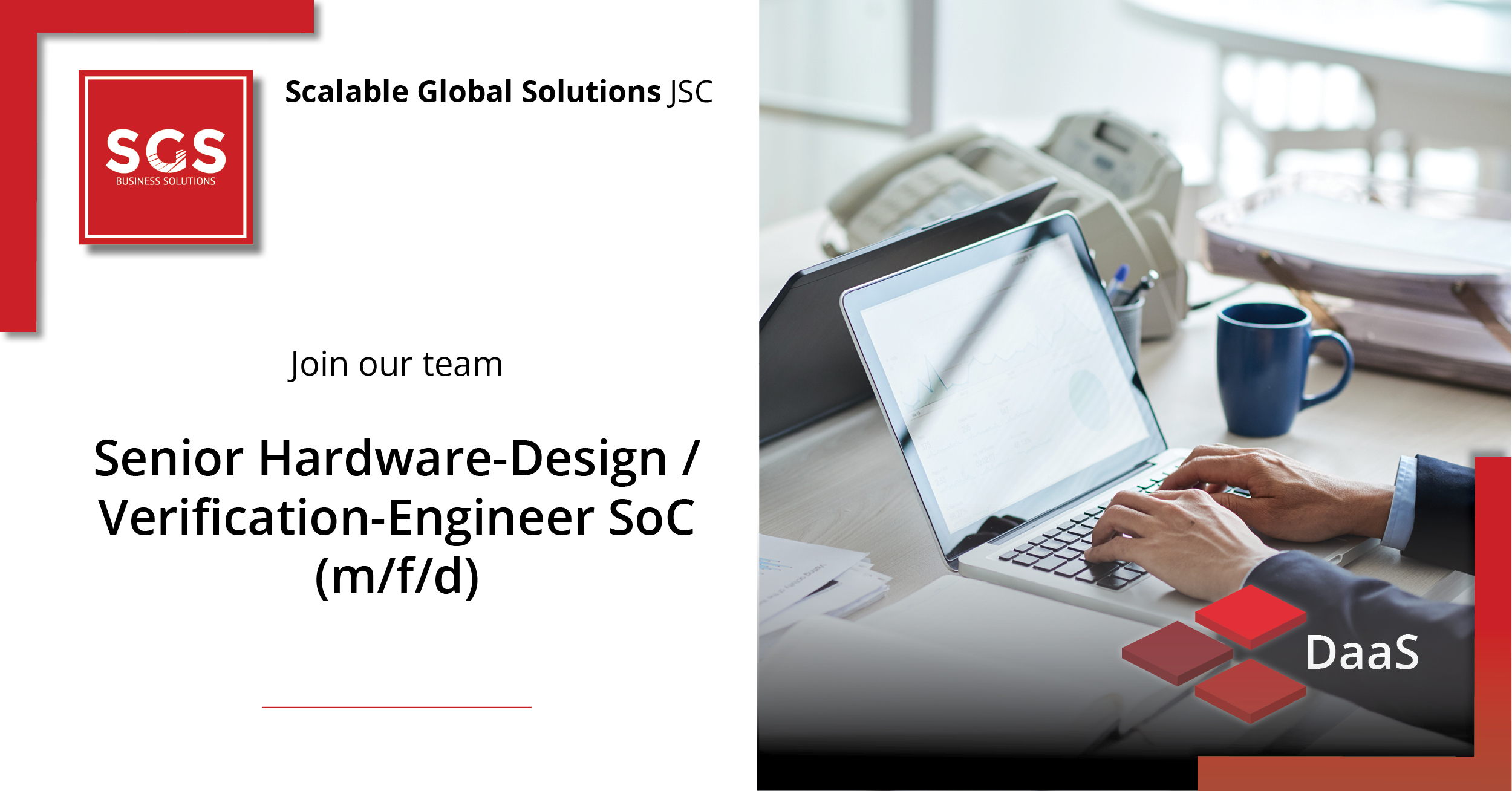 Company overview
Scalable Global Solutions d.d. (SGS) is a Croatian-based company shaping the Future of Work. Thanks to DaaS (Department as a Solution), SGS enables international small and medium-sized companies to select, create, implement, manage, operate and move their local teams and departments into Croatia. SGS is where ambitious and skilled talent finds full-time opportunities for fast-growing and impactful companies across Europe. 
Our client, one of the top IT service providers in Europe with more than 39 years in the market and based in Germany, is looking to expand their operations across Croatia.  They aspire to effectively use IT to influence the future along with our clients.
Position Title
Senior Hardware-Design / Verification-Engineer SoC
Language Skills
English Full Proficiency
Professional Skills
We are looking for someone with the following skills:
Degree in electrical engineering, computer science or similar
5+ years of solid experience in the area of Design Verification
Proficient in hardware description languages (Verilog, VHDL, SystemC, System Verilog), as well as bringing extensive experience across the entire SoC design flow
Experience in Functional Safety and in the use of relevant tools and methods
Experience with CADENCE tools for Functional Verification like Xcelium, VManager, Specman/e and JasperGold
You are confident using your English skills in an international environment
Education (min)
Degree in electrical engineering, computer science or similar
Willingess to Travel (%)
20%
As part of our international development team, you will work in our European Design Center on the next generation of Graphic Display Controllers in the Automotive sector.

Role description
For this position you will:
Work with engineers of the Design Team and Verification Team to carry out the Design Verification (SpecmanE, UVM)
Proceed with development (design and verification) in compliance with ISO26262 (Functional Safety)
Competencies
Your way of working and attitude is goal-oriented and precise.
You are willing and interested in quickly learning the Automotive SPICE process and ISO26262 standards.
Personal characteristics
• You are open-minded and like to work in a collaborative environment
• You are eager to continuously improve yourself 
• You have good time management and problem-solving skills
• You are a team player with a positive mindset
• You like to be a mentor to less-experienced colleagues
• You understand that mistakes are a chance for growth