Senior Sales Account Manager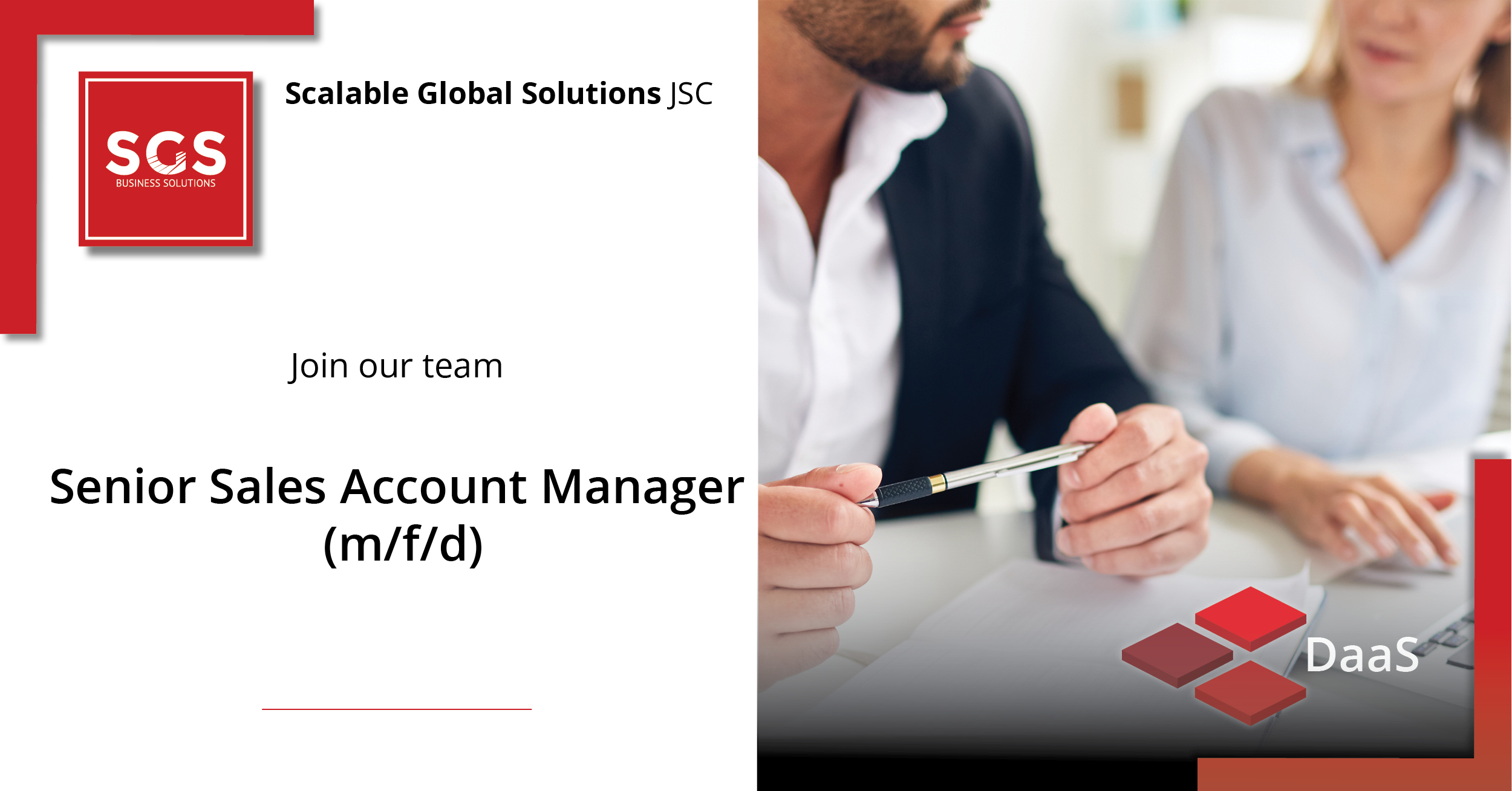 Company overview
Scalable Global Solutions d.d. (SGS) is a Croatian-based company shaping the Future of Work. Thanks to DaaS (Department as a Solution), SGS enables international small and medium-sized companies to select, create, implement, manage, operate and move their local teams and departments into Croatia. SGS is where ambitious and skilled talent finds full-time opportunities for fast-growing and impactful companies across Europe.
Our client is based in Bengaluru, India. More than 150 employees in their team of software developers and solutions architects are experienced in building digital products for scale. Helping startups worldwide building the future apps for  millions of users across the world. Our work spans areas such as:
Mobile Application Development (Android, iOS, Hybrid)

Customized Web Application Development

Data Parsing and Predictive Engines

Data Pipelines

Dashboards

Chatbot Development 
Now looking to open up the UK/Ireland and mainland Europe territory. You will be the first full-time sales hire in Europe and will report to a small team made up of the co-founder and the Head of Europe. The organization is very flat with many opportunities for promotion after a successful first year. 
Position Title
Senior Sales Account Manager
Level
Mid-Level Management
Professional Skills
Experience working in a start-up/small company environment
Experience selling software development solutions/B2B tech solutions
Experience selling B2B solutions in UK and Ireland 
Strong phone and personal presence
Comfortable with high-volume, outbound cold calling
Proven track record of meeting/beating new business sales targets in complex sales environments 

Experienced of managing a pipeline of opportunities in an organised and consistent way

An adaptive sales style with the ability to adjust to prospect needs, excellent negotiation skills and comfortable managing objections
Superlative communication skills (listening, verbal, written, presentation, active listening and able to articulate value proposition)

Highly organized and with excellent planning skills, able to work under pressure, able to meet deadlines.

Able to travel occasionally within Europe for prospect meetings.

Problem solver
Fluency in English (written and spoken)
Willingess to Travel (%)
20%
Role description
You will be responsible for creating a book of business from the ground up in the UK/Ireland and mainland Europe. You will be given clear sales and sales activity targets (sales conversations and pipeline) and be expected to deliver on these targets.
You will be responsible for all stages of the sales process from prospecting, generating qualified leads, representing my client at sales meetings and closing deals.
High-quality software development services, targeted at small companies and start-ups in the e-commerce and fintech space, such as building apps, desktop solutions and much more.
You have an entrepreneurial mindset and a "can-do" attitude. Results-orientated and a positive outlook, you are used to getting things done with a minimum of supervision.
Your responsibilities will include delivering a sales target, building pipeline, logging all activity into the CRM system and updating the Head of Europe on a weekly basis.
Competencies
Resilience (able to deal with rejection)
Entrepreneurial spirit (create opportunities where they might not be obvious)
Have a "can do" attitude. Someone who gets things done with minimum supervision
Strong work ethic – maintains high energy and activity level
Personal characteristics
Driven

Results orientated

Able to work independently

Leadership skills

Resilient

A doer – can do attitude