SCALABLE GLOBAL SOLUTIONS
______
SGS is the first in the world DaaS [Department as a Solution] provider that enables the client to build his departments/vital corporate functions using WaaS [Workforce as a Solution] and SaaS [Software as a Service] as the complete solution.
We Work You Grow
With our global presence and expertise, we influence how people and companies work now and how they will work in the future. We partner with our clients to drive real innovation – the kind that turns an idea into an industry – helping transform and grow their organization.
SGS DaaS Solutions
______
SGS Service Solutions offers an innovative approach in business optimization and delivers an intelligent strategy in today's complex and demanding business world.
Specializing in different departments allows us to be industry agnostic. It gives us the opportunity to contract any company, regardless of their industry, operating in different verticals. Having said that, all those departments could work in our custom-made cloud as a virtual workforce. Providing solutions of service in our SGS ONE system grows efficiency, productivity and offers significant cost reduction.
SGS ONE is a unique SaaS "Solution as a Service" tool which enables our client's easier navigation through this CRM experience driving successful and sustainable growth. It serves us as a part of front-end solution for all our services.
SGS reduces the cost of operations for clients while optimizing the business process towards efficiency and effectiveness. We have defined and set new standards in the world of BPO.
Although the market is highly saturated with companies offering a wide range of services, SGS differentiates it´s by providing a unique approach and business solution. The scope of our service is well-designed, custom-made end-to-end solution which enables every business to optimize almost every department within their company. With that in mind, our solutions offer greater flexibility, efficiency, diversity of skills, competitive advantages, better quality, and performances and at the end, global presence.
SGS sector of excellence is future focused. Our main mission is being effective and productive in reducing the cost of operations for our customers while delivering a next generation premium managed service. Having access to well-educated and highly qualified professionals is a huge advantage when creating such service. Our Subject Matter Experts are dedicated and actively involved in all projects from day one.
Our Software as a Service (SaaS) is also an integral part of our full-service solution.  It is a unique operating tool which enables our client's easier navigation through this CRM experience driving successful and sustainable growth.
DaaS – Department as a Solution
______
WHAT IS DaaS AND HOW IT WORKS?
______
SGS fuses WaaS & SaaS into one tailor-made client solution – DaaS. SGS changes & reshapes the BPO industry while delivering a next-generation premium service to the market.
End-to-End department solutions
DaaS (Department as a Solution) is an innovative business solution provider using a unique combination of WaaS (Workforce as a Solution) and a Software System to enhance efficiencies and effectiveness of businesses and companies worldwide.
Our solutions are transparent, tailor-made and cost-effective, allowing our partners to source future employees in almost all areas of their business, ranging from Sales, Human resources, Operations, Back Office, IT, Finance, Marketing and Customer Care.
DaaS (Department as a Solution) is unique because we search for a tailor-made team based on the customer's specific criteria and facilitate the office space & hardware. At the same time, the candidates are fully integrated as employees in the Client's organization. DaaS is intended to reduce costs and improve the quality of the hiring process.
DaaS is not outsourcing as the Client controls all process fazes.
He provides the quality benchmark for all candidates and future employees.
We currently operate in following territories:
DACH

Deutschland
Austria
Switzerland

UK & Ireland
Benelux

Belgium
Netherlands
Luxemburg
Our expansion goals include the following territories:
France
Italy
Spain
Portugal
Turkey
CEE
GCC
DIFFERENCE: DaaS VS OUTSOURCING
______
| | | |
| --- | --- | --- |
| Functions & Features | DaaS | Outsourcing |
| Ability to build your own department filled with selected team members | | – |
| Ability to change and replace team members | | – |
| Ability to define the Work and Job profiles | | |
| Ability to interview the team members | | – |
| Ability to select the staff | | – |
| Business communication conflict | Low | High |
| Command over Intellectual property | | – |
| Complete Control | | – |
| Completely Independent | | – |
| Confidentiality and Security Risk | – | |
| Cost Reduction | | |
| Cultural Focus | | – |
| Dedicated Office | | – |
| Full Control about the Procedures | | – |
| Full control about the process | | – |
| Full control of the department | | – |
| Full control of the people | | – |
| Hidden Costs | – | |
| Innovation Influence and adaptability | | – |
| Loss of Control | – | |
Benefit & Quality comparison chart – DaaS vs Outsourcing
6.5% - Outsourcing
93.5% - DaaS
| | | |
| --- | --- | --- |
| Managed Office Service | | – |
| New Hire Potential Incubator | | – |
| Personalizable facility | | – |
| Poor Quality of Service | – | |
| Potential for conflict | – | |
| Quality Control | | – |
| Quality of work | High | Low |
| Tailor-made Solution | | – |
| Things Get Lost in Translation | – | |
| Time Zone | | – |
| Transparency | | – |
WaaS – Workforce as a Solution
________
Step by Step PLAN for the Custom-made SGS WaaS team in Zagreb
1.
Client Requirement Plan
Specify the type of team you need (Sales, Marketing, Operations)
How many people, what expertise they must-have, which languages they should speak
2.
SGS Recruitment Process
We search & identify the perfect candidates
3.
Client selection
Client interviews, qualifies and selects his team members
4.
SGS Integration
We hire the chosen candidates & manages payroll
We integrate the new team members
We provide secure access to work location
We provide office infrastructure, office management
5.
Client Integration
Client integrates new team members in his organization
Client provides secure access to software & systems
Client provides communication systems (telephone, video conferencing & email accounts)
Optionally, the client can choose our SGS ONE Software (ERP & CRM solution – to manage the team)
Client provides training
We are the only "WaaS" provider that allows the client to build his customized & dedicated team for the specified departments.
WHAT IS THE SGS ONE?
________
SGS ONE
ERP & CRM Solution – Cloud Based
SGS fuses SaaS & WaaS in one solution for the client, with SGS ONE as the frontend to manage its End-to-End department solutions.
SGS ONE – the new cloud solution to optimise your business.
Croatia is not only "Full of life" but also full of business opportunities. Croatia benefits from an excellent geographic location, which has proven to be an excellent place for running a business in the European Union. Croatia is well connected with the rest of Europe and the world by sea, air, and road. As the labor force costs are substantially lower compared to most of the other EU members such as Austria or Germany, the costs of running a business in Croatia can be far lower than other European Union member states located few hundred kilometers from Croatia.
Croatia is on par with the world trends. The development of the IT industry has become one of the propelling forces of the Croatian economy in recent years.
ATTRACTIVE PLACE
TO WORK:
Croatia is financially attractive (low taxation system)
Part the Mediterranean sea
 Excellent logistic connections to all European cities
Very attractive for clients & employees
Excellent access to CEE resources
EUROPEAN UNION
MEMBER BUT NOT EUROZONE MEMBER:
Legally fully integrated in European Union
The additional benefit: it is not part of the Eurozone (€) which allows us to deliver significant cost saving & benefits for our clients & employees
CEST TIME ZONE
STRATEGIC GEOGRAPHICAL LOCATION:
In the heart of Continental Europe & Middle East
Boat harbours, marinas, and airports serve as a gateway to the rest of Europe, GCC and CEE major cities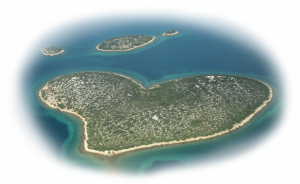 HOTSPOT – CROATIA
NEW STARTUP:
Croatia is affordable, has pro-business legislation
Favourable corporate tax rates (12-18%)
Populated by talented European citizens
The new place to be for investors
In this economic environment:
SGS is driving efficiency
Effectiveness
Added value by delivering true end-to-end premium professional services
WaaS & SaaS
Knowledgeable, well educated, affordable workforce (qualified and professional candidates and employees) 49% of the population speak English, 34% speak German, and 14% Italian. Language skills are a strong point for Croatians.
Croatians present a smart WaaS [Workforce as a Solution] – Croatians are innovative and inventive (Nikola Tesla, Penkala, Rimac, etc.).
Since labor force costs are substantially low, SGS uses the opportunity and decreases the cost of operations for clients up to 60% while delivering next-generation managed services to the industry.