SGS WORKFORCE App FEATURES
________
The SGS WORKFORCE Application allows its users to monitor all projects that SGS ONE does for its users (these are Scalable Global Solutions JSC clients).
The data visible to the client in the application is regulated by the SGS administration and regulated by the rest-api protocol.

At any time, access to the application may be restricted or extended by a regulated contract with the client.

All projects shown in the application are created in the SGS ONE database and agreed upon with the clients.
Projects serve to find and present ideal candidates for clients in the recruitment process.

Candidates have applied for a job through an advertisement published on the SGS company website (www.sgs-daas.com).

Every application that arrives in the database via the web is reviewed and evaluated by the administration and recruitment team.

Only those candidates who meet the requirements defined by the client will be presented to clients through the application.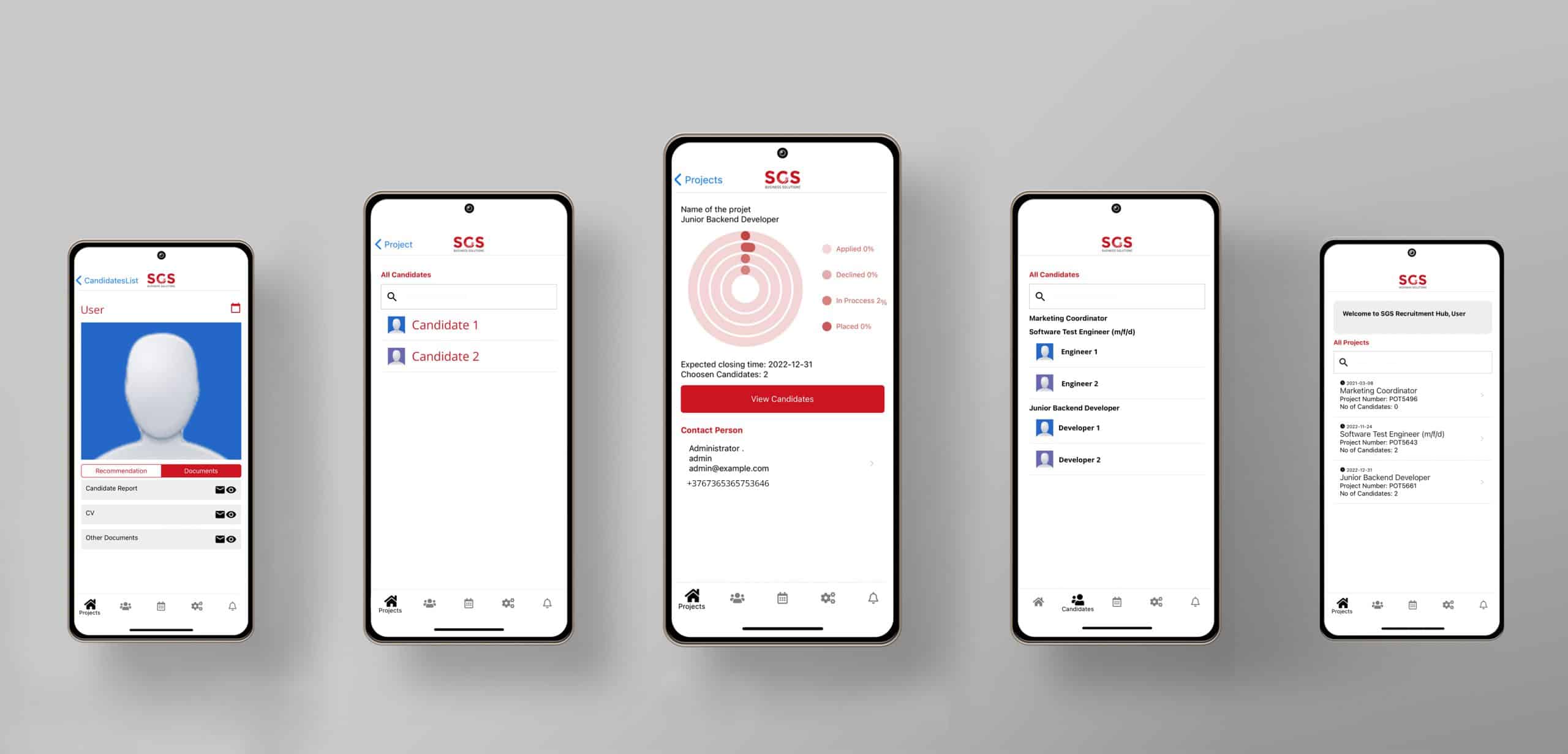 CONTACT US FOR ANY INFORMATION,
LET'S WORK TOGETHER!
SCALABLE GLOBAL SOLUTIONS
Ulica grada Vukovara 284
Zagreb, HR-10000, Croatia
+385 1 353 5930
+49 151 7262 4766
business@sgs-daas.com

OPEN: Monday – Friday: 8am – 5pm